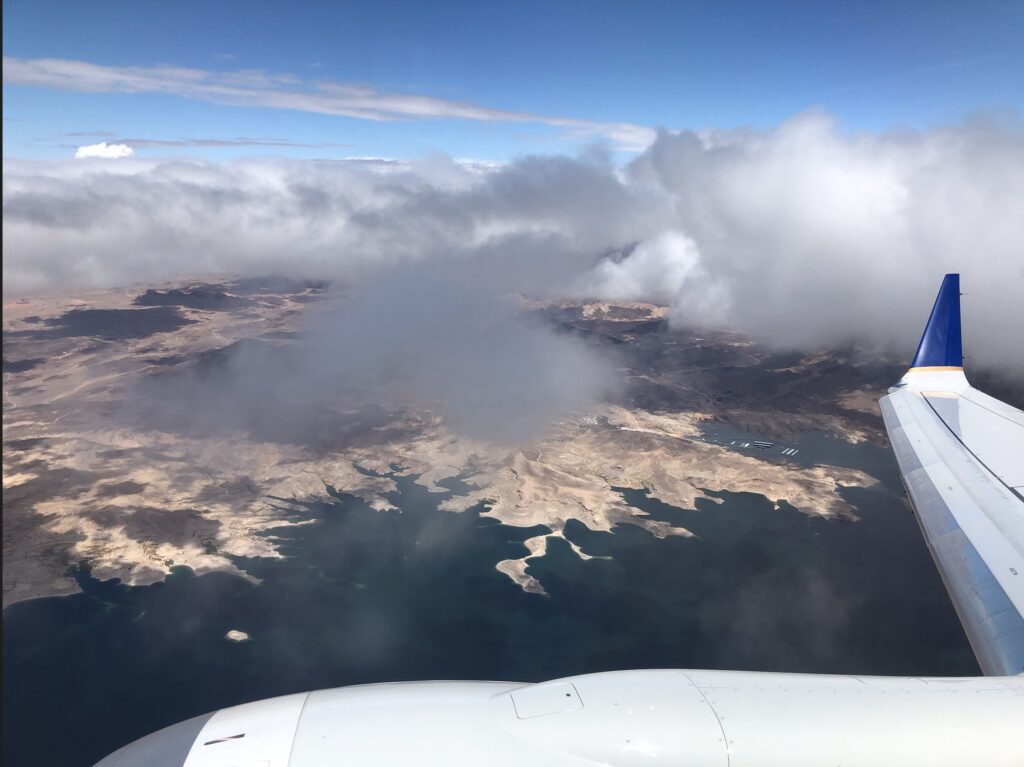 You ever get travel lust and want to book a trip immediately, but then you wonder how you'd even save money to go? I compiled a list of budgeting tips to assist you when planning your next adventure.
Please note that when you are planning for your trip, you have to do what is best for you and YOUR finances. Don't go into credit card debt trying to impress people on social media. Additionally, traveling the world is a privilege that not everyone is able to do as frequently or lavishly, especially with inflation at ~8% in the United States! Take your time to save money for travel based on your own priorities.
1. Determine your location.
What is the weather in the location you're visiting?

Typically the warmer and dryer seasons of a location are the more expensive times to visit.

Are there certain festivals or holidays occurring during this time of year?

Major holidays affect prices overall for travel. And certain cities have their own celebrations that will affect costs too.
When selecting your location, know that some places have higher costs of lodging while others may be more expensive just to get to. Also, I don't care how many people have been to Miami or Mexico… if that's where you want to visit–GO!
2. Estimate commuting expenses.
How will you get to your destination (car, plane, boat, etc.)?
If you're flying, what time of the year will you be going?

Use Google flights to estimate the costs during different dates.
Certain times of the year (i.e. around holidays or spring break) are more expensive to fly.

Upon arrival at your destination, how will you get around the area?

If this is a walkable city, consider renting a bike instead of using Uber/Lyft to save money.
If the area is spread out, it might be worth it to rent a car for a day to get around.
Try to stay within a reasonable distance from a main attraction/site you'd want to visit.
3. Compare lodging options.
How many people are in your group?

Based on the amount of people, it might be cheaper to just rent out an entire place through Airbnb instead of multiple hotel rooms.
Consider the costs of a hostel versus a hotel. Keep in mind that you may sacrifice luxury for a cheaper accommodation if you so choose.

How close will you be staying from the main city or downtown area?

The cost of lodging is often more expensive directly in a city or its downtown area.
It may benefit you though to stay in the middle of a popular area due to ease of access to certain amenities or attractions.
4. Be realistic with meals.
Plan your food budget based on how many meals a day you eat.

I often budget quite a bit of money for food, because I am a huge foodie and love getting appetizers, drinks and dessert when I'm on vacation.

Check out Yelp or social media to scope out some places you may want to eat.

Look at the menu of some of these restaurants to get an estimate of how much you may spend on food.

You can save money by staying at a hotel that includes breakfast or staying someplace with a kitchen so that you can cook your own meal.
5. Plan for excursions and adventure.
Prioritize what matters to you.

If you're not really into drinking/partying and would rather be outside on a hike, then plan for that.
Check out vlogs or TripAdvisor to discover activities to do. Sometimes you may receive a discount on certain activities from a referral link posted by a content creator.

What are the costs of the museums or attractions you want to see?

Some cities have bundles for attractions where you'd pay one price and be able to experience multiple things.
Check Groupon for specials!

Prepare for the unexpected.

When going on trips, things happen. You might not have planned for rain and now have to spend money on an umbrella. Or you may stumble upon a cool excursion you want to experience but didn't originally plan. Be sure to allot some spending money for any surprises that may come.
6. Save early and be strategic!
Set aside money each week/month.

I have a travel fund account with Ally Bank that I transfer a set amount of money directly into each month. Setting up automatic transfers can assist in saving as well.
Consider adding a portion of any work bonus, tax refund, birthday money or side hustle cash to your travel fund.

Eliminate or reduce additional expenses to help you save.

Instead of buying a coffee every morning, consider making your own or using the coffee machine at work (I know… it's a sacrifice).
Reduce spending on shopping (shoes, clothes, etc.) or eating out.

A general rule of thumb is to save weekly/monthly based on your daily budget for the trip.
Daily Budget = (Money Saved – Major Expenses) / Number of Days Traveling
I like to save for a trip in advance and have found that it is best this way. I feel more in control of my finances when I budget in advance and account for the main things that I want to do on a trip. This way I won't have to deal with any guilt upon returning from a trip, because I had already made plans and accounted for money spent.