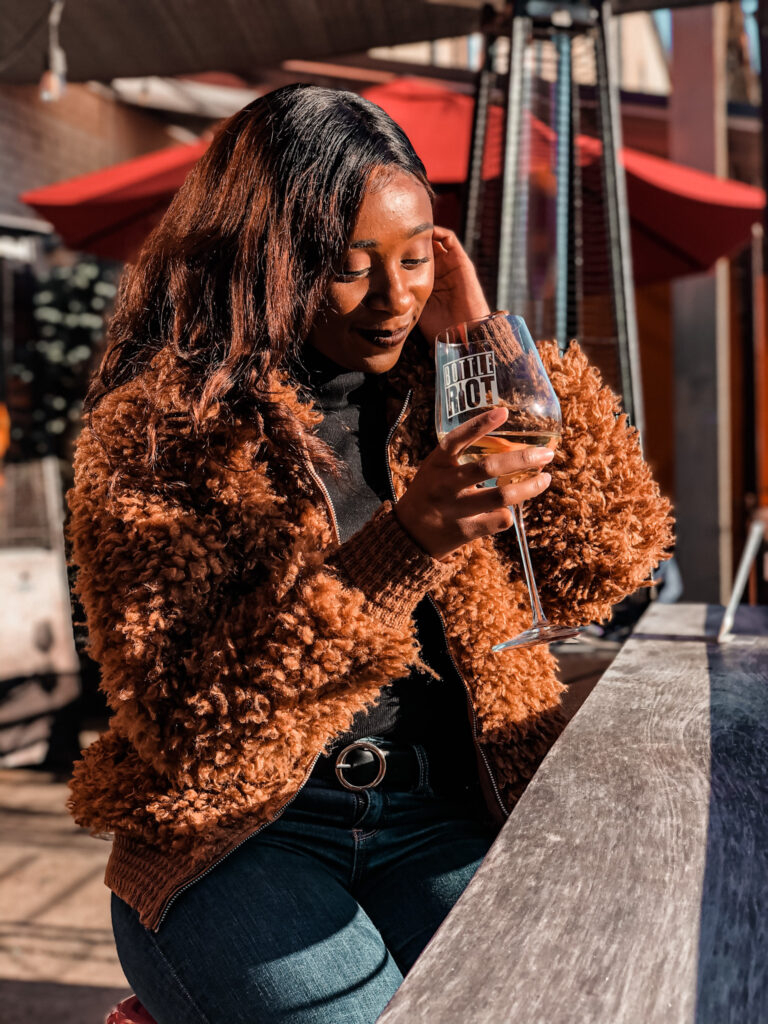 Restaurants
Sunny Pointe Cafe
Food ordered: Breakfast sandwich with fries
Tip: Get here EARLY because it is hard to find parking and the line is LONG. They have outdoor seating, but indoor seating isn't guaranteed. The food was good, especially the salty-sweet bacon.
Vinnie's Neighborhood Italian Restaurant
Food ordered: Calamari, mozzarella sticks (not pictured), chicken parmesan, lasagna, ceaser salad
Best Part: This is such a welcoming and family-friendly atmosphere. Literally, the entire staff greets you when you walk in. I loved that they had an outdoor waiting area with tables so that you can order drinks and appetizers as you wait to be seated. The food was DELICIOUS and they give you huge servings. Also, they make their own olive oil in-house and infuse it with rosemary. *Chef's Kiss*
Red Ginger
Dimsum & Tapas
Food ordered: Scallion pancakes, house veggie spring rolls, Shanghai style pork dumpling, steamed pork bun, schezuapn wonton
Drinks: Shanghai Rose and Pomegranate Parasol
Honest review…. I'm only returning for the scallion pancakes and "soup dumplings" (Shanghai style dumplings). I wasn't impressed by the other items we ordered.
Rocky's Hot Chicken Shack
Food ordered: Pimento cheese chicken BLT
This award-winning "Nashville-style" hot chicken sandwich was easily the best chicken sandwich I have ever had. Chick-fil-a WHO? They have different sauces and spice-levels you can order your chicken. I got the sweet and spicy version and it was made to perfection; the crunch, the fresh tomato, the ciabatta bread. 10/10 recommend!
Chiesa
Food Ordered: Spaghetti with meatballs and chicken & spinach and cheese raviolis
Tip: Make a reservation ahead of time because this place is small and popular. Also, they have a chef that makes all of the pasta from scratch, which is evident in the delicious taste. Also, be sure to get their mozzarella-stuffed meatballs because they use locally-grown ingredients and are a HIT!
Hole
This is one of the most perfect donuts you'll probably ever have. The buttery, fluffy goodness all wrapped up in cinnamon and sugar is to die for!
Tip: Order ahead online since no one is allowed inside and this really nice lady will bring your order out to you when you arrive.
Activities
Lake Lure & Chimney Rock
Cost: $10/person
Tip: You can spend a whole day in this area going hiking up the mountain and visiting local shops. This is great for the whole family as they do have an elevator for those unable/unwilling to walk up the mountain. They also have a winery, Burntshirt Vineyards, near this attraction (featured below).
If you're into some serious hiking, check out this guide: VISIT ASHEVILLE
Art Galleries
There are multiple free art galleries, such as Ariel Gallery and Bender Gallery, on Biltmore Ave. These galleries are also near other great restaurants and Asheville's Art Museum.
Wine & Spirits
Bottle Riot
There's nice outdoor seating available and a variety of other food and beverage spots right next door. This place is perfect for a first-date or hanging out with friends.
Noble Cider
This local cider house is a popular spot and after tasting the ciders, I know why. Whatever you order, make sure that the Thai cider is on the list!
Burntshirt Vineyards Tasting Room & Bistro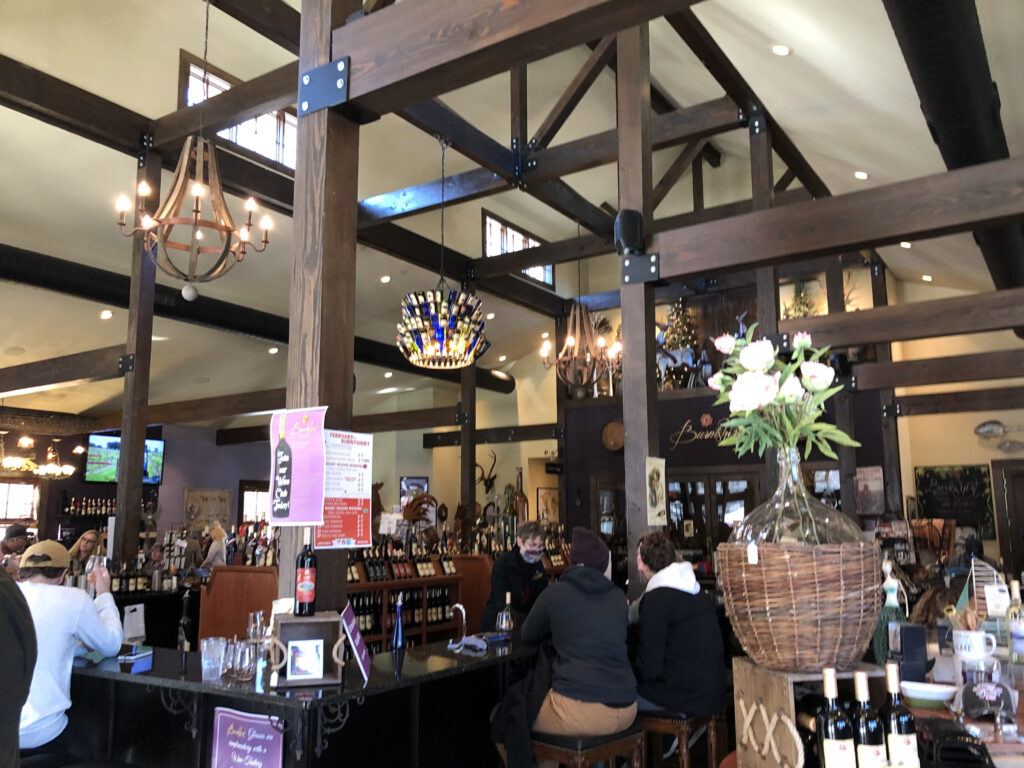 Cost: $10/person for wine tasting (includes seven 1 oz glasses of wine & a souvenir glass)
Fave part: The live music and award-winning wines! My favorite wine that I just had to get a bottle of was "Summer Sippin".
Crave Dessert Bar
Items ordered: Margherita pizza, crab cakes, hibiscus bellini, French 75
This place is a whole vibe! The music playlist was full of R&B hits and everything was bomb, from the appetizers to the drinks.
To-Do List for Next Time
Tour the French Broad Chocolate Lounge (Note: They only allow 8 people/tour due to COVID, so book tickets at least two weeks in advance)
Visit the Biltmore
Eat at Biscuithead
Visit the River Arts District
Go on a Food Tour