These are a few black-owned businesses I recommend supporting, especially during the holiday season. This post is not sponsored and deals reflected in this post may not be valid post Black Friday 2020.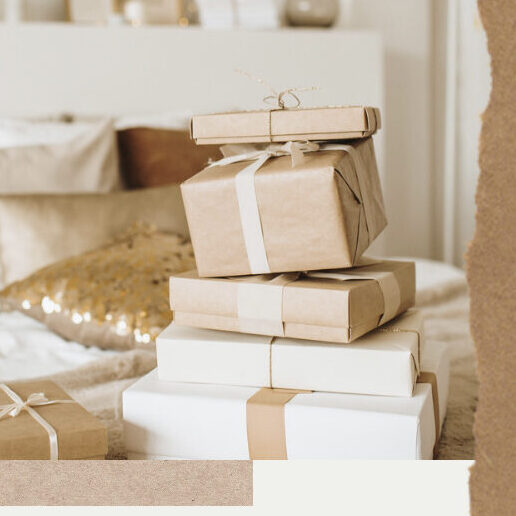 Beauty
About: Hand-crafted products that arrive fresh on your doorstep. I love their environmentally-friendly packaging and recycling program! They also do a great job of organizing products by skin-type so you can find what's best for your skin.
Favorite Product(s): Revitalizing Serum, Green tea mask, Hyaluronic creme, Glycolic cleansing foam
Deals: New line of products released on November 26, 2020! 25% OFF $80+ or spend $150 for 25% OFF + FREE expedited shipping + free mystery kit. Use code BF25.
About: Handmade products that are 100% vegan, cruelty free, and made from ingredients that are good for your body and the environment.
Favorite Product(s): Natural Glow Serum Daily Moisturizer
Deals: 20% off ALL skincare products (November 25-26 2020)
Hair
About: Founded in New York City as a hair salon in the heart of Harlem. The company now sells various hair and beauty products.
Favorite Product(s): Body Butter (fave scent is Thank You Next), Essential Oils, Mega Growth Hair Elixir
Deals: $5 Off when you subscribe to text
About: Holistic lifestyle beauty brand, supporting healthy hair journeys through protective styling and sisterhood.
CHECK OUT: Follow the Yes Her team on instagram to learn new tips on maintaining and growing healthy hair. Also, if you're in the need for a new hairstyle, follow them for inspiration!
About: Founded and owned by Natazzja Day, this is your one-stop shop for beauty, arts, and you guessed it… smarts! She specializes in natural hair/protective styling, graphic arts and design, as well as sharing her growing wealth of knowledge on the subjects.
CHECK OUT: Instagram or visit Anu Touch Nail & Beauty Bar in Virginia Beach, VA.
Apparel & Accessories
About: Created with the purpose of reclaiming black history and celebrating black culture through powerful apparel and accessories.
Deals: Free tote bag for orders over $75. Free shipping for orders over $100.
About: Founded in 2016 with HBCUs and their students in mind. Their primary goal is to create scholarships for deserving HBCU students.
Deals: Free shipping on all orders. 25% off select items.
About: Clothing brand created by Erica Hobson that's comprised of exclusive custom transitional wear made by hand.
Deals: 50% off (9 am-10 am), 40% off (10 am-11 am), 30% off (11 am-11 pm)
Food & Floral
About: Created by meal-prep specialist, Jocelyn Sansom, Four Taste is comprised of recipes, delicious homemade cookies, and a variety of food for any occasion.
CHECK OUT: Hot Chocolate bombs available during the holidays only. Seriously, go buy a batch (or two) ASAP!
About: Created by kitchen sensation, Danni Rose, from Birmingham Alabama. If you're in the mood for some good homestyle, southern comfort food–look no further!
CHECK OUT: Cookbook, "Haywood's Place — Juke Joint Comfort Food", available for purchase.
About: Tiera, floral artist and designer, created this business based on her own passions as an avid gardener.
CHECK OUT: Variety of services, from bouquets to event catering that you can check out on her website. Her bouquets can also be purchased at Weaver Street Market in Raleigh, NC.
Art & Decor
About: Created by Donjhaé, Jhaedore focuses on illustrating black women that lack defined facial features and of are various shapes, sizes, and skin tones so that more people are able to relate to the paintings. More recently, Jhaedore is focusing on color and vibrancy, whether is a landscape photo, or a portrait. "Color adds so much life and joy and that's what I hope to bring to the viewer." -Donjhaé, 2020
CHECK OUT: Portfolio of paintings!
About: Provides handmade custom designed pieces for all. Each product is made with intentionality and love for art, creativity and people. We are based in Winston Salem and Charlotte, NC. Some items are available for shipping.
CHECK OUT: Handmade door wreaths and other decor for holiday gifts.
About: Trish Roberts is a writer, self-actualization coach, and yogi. As the owner of Honey Butterflyz LLC and Black Vegan Life™, Trish inspires women to identify and pursue their passions.
CHECK OUT: New book Mind-Blowing Happiness! Her previous book, Thinking Outside the Chrysalis, is one of my favorite self-care books!
About: Lifestyle art and illustrations.
CHECK OUT: Canvas and framed prints!